Si Keeble, Director of Blue Lobster IT presents the dissemination and communication activities at the new EU funded AquaINFRA project kick-off meeting, Aalborg University, Copenhagen.
AquaINFRA is one of two major research actions for healthy oceans and waters by 2030 and have been awarded €16 million by the European Commission.
The European Open Science Cloud (EOSC) initiative, which aims to enable Open Science practices in Europe, is funding both the Blue-Cloud 2026 and the AquaINFRA projects. The projects aim to protect oceans, seas, coastal and inland waters. Connecting data on the marine and coastal environment, on biodiversity, and on the water cycle with the 'Blue Economy' is essential to achieve the goals of the EU Mission "Restore our Ocean and Waters" by 2030.
Both projects will demonstrate the relationship between the EOSC data space and the Green Deal data space and act as EOSC blueprints for 'blue research'. Participants include several research communities and data infrastructures in multi-disciplinary use cases demonstrating the value of the EOSC. These activities will contribute to the science base enabling the EU Mission's Digital Ocean and Waters Knowledge System and it's Digital Twin of the Ocean (DTO).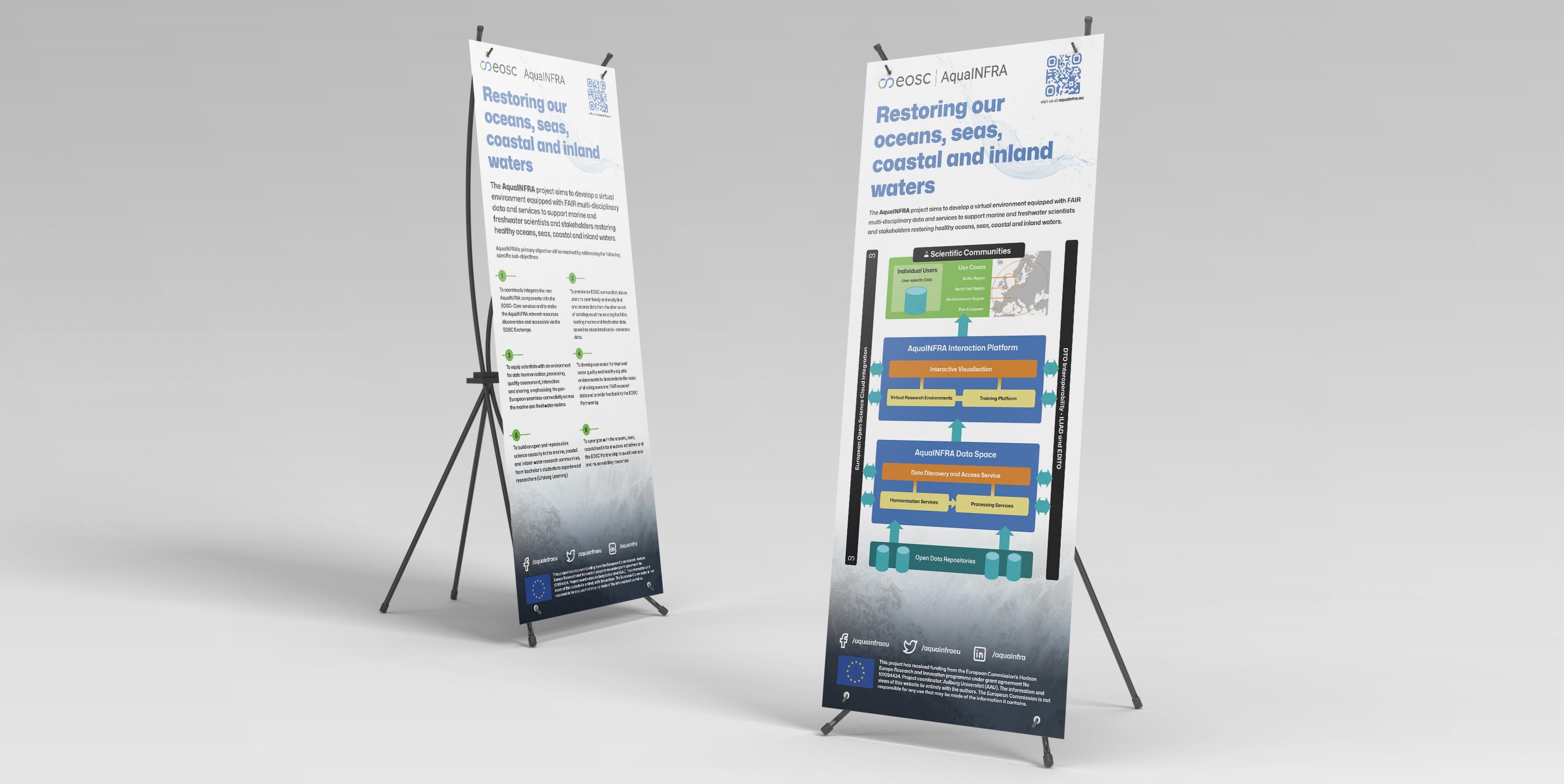 The projects are complementary to each other and will support the uptake and continued development of the EOSC as a federated European infrastructure. The tools and services developed by the two projects will be made available to other researchers through the EOSC portal and other relevant platforms e.g. EMODnet. Both projects will kick off mid-February 2023 and will be running until 2026.
Blue Lobster IT will lead the Dissemination and Communication workpackage of the AquaINFRA project. This includes developing the brand identity for the project, developing a comprehensive web platform to support the project and communications activities, designing and executing the outreach (marketing) and communications strategy, social media activities, graphic design and illustration for communication materials and communicating the AquaINFRA services to the private and public sectors.