The European Polar Board (EPB) contacted Blue Lobster, on behalf of a small consortium of partners, to ask for our assistance in creating a catalogue that depicts the infrastructure capacity of European polar research.
One of the EPB's missions is to improve information sharing and optimise infrastructure use. They promote collaboration between Members and provide a single contact point for the global polar community. The European Polar Research Infrastructure catalogue has been designed to be one of their shared resources.
Data from the European Polar Infrastructure database was used to populate the catalogue, which is a complementary "hard copy" product serving as a tool for polar researchers across Europe. The EPB also provide online access to a PDF version of the European Polar Research Infrastructure Catalogue.
We worked with the EPB to utilise relevant information from the database in the catalogue, then manually optimised the design and layout of each page to accommodate the different facilities of each asset. The finished product is 192 pages in total, which we printed and distributed.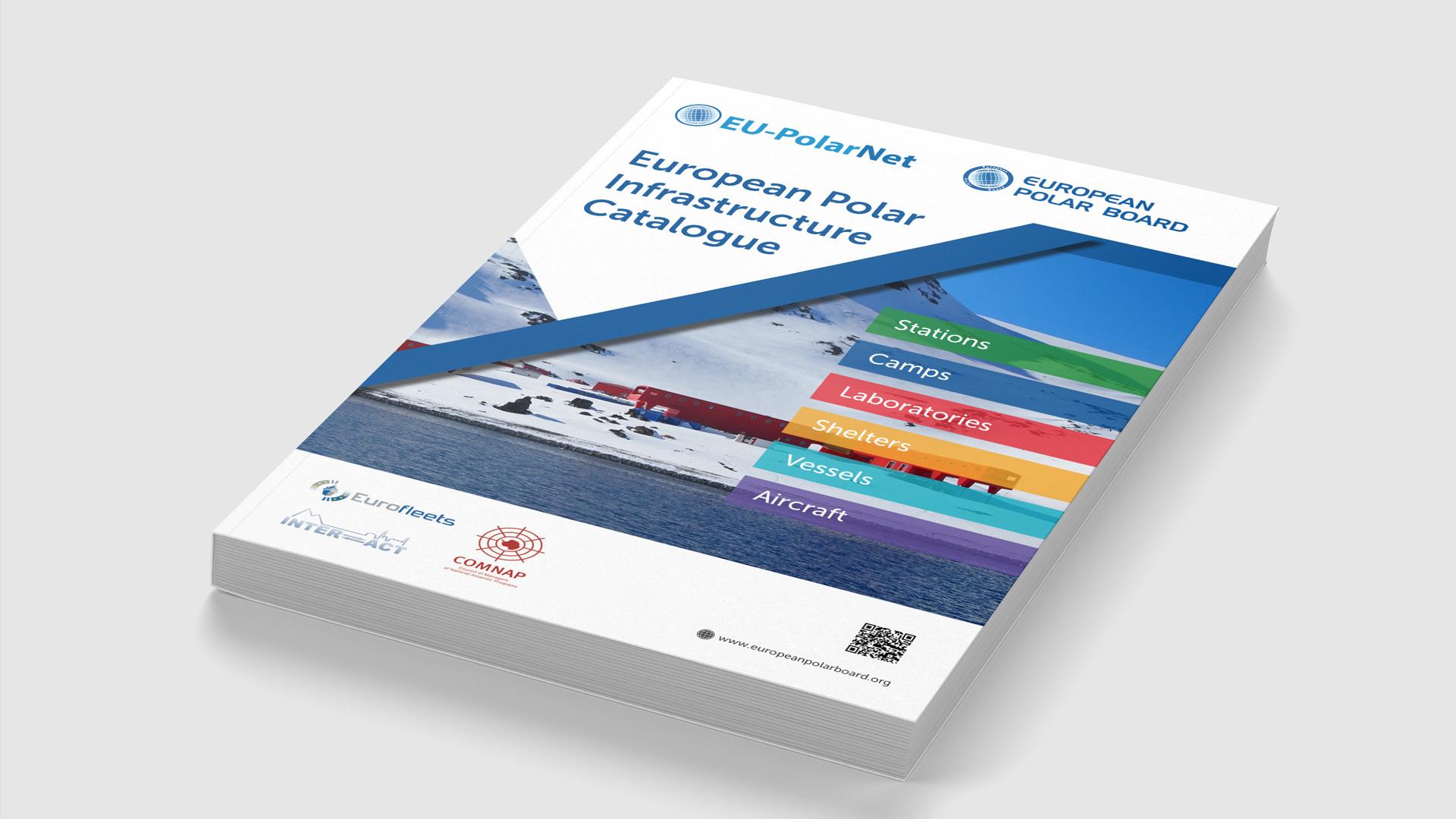 The Cover design includes the front cover, title page and back cover as well as a preface, table of contents and introduction using images and content supplied by the EPB.
The body of the catalogue includes maps of the Antarctic and Arctic, tables showing the Antarctic and Arctic stations, two pages for each of the stations, a page covering each of the vessels and pages on the aircraft operating.
Each facility page gives a general overview plus information about the local climate, access, facility information, laboratory types, communications, medical facilities, transportation to the facility, scientific disciplines, scientific services and objects of their long-term monitoring.